YOURE FULL G&B WEBSHOW GUIDE
The G&B Webshow Full Episode List
Episode 1 Season 1- Stalker A Crazy Filled Webshow. The G Doesn't Like Her Cupcake. The Extra Calls The Camera Person A Stalker Running And Complete Crazy.

Episode 2 Season 1- Deal Or No Deal See The G Of The Webshow In A Tower Tv Deal Or No Deal.

Episode 3 Season 1- Hair Salon A Crazy Hair Stylist Does Crazy Things To The G's Hair Until The G Runs Out Screaming.

Episode 4 Season 1- Random Webshow The G Does A Bunch Of Random Clips.

Episode 5 Season 1- The B Falls Of Trampoline And Is Knocked Out.

Episode 6 Season 1-Slumber Party The G&B Throw A Slumber Party

Episode 7 Season 1- The Big Basketball Game Goes On G vs.B

Episode 8 Season 1- Volley Ball Try Outs The G Tries Out For Volley Ball.
Episode 9 Season 2- Slow Motion, Going To The Library

Episode 10 Season 2- Cheerleading, Football, And Random Activities

Episode 11 Season 2- The G Buys All Those People She Promises Pizza. Singing Crazy!

Episode 12 Season 2- The Halloween Curse
---
TOWER TV 2.0
Powered by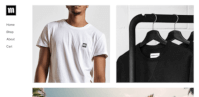 Create your own unique website with customizable templates.